This JAKIM-certified halal Vietnamese restaurant offers a uniquely modern spin on traditional Vietnamese cuisine. This family-friendly restaurant serves up some mouthwateringly delicious favourites like beef pho, a unique dry pho version and even super modern takes like a heartwarming hotpot.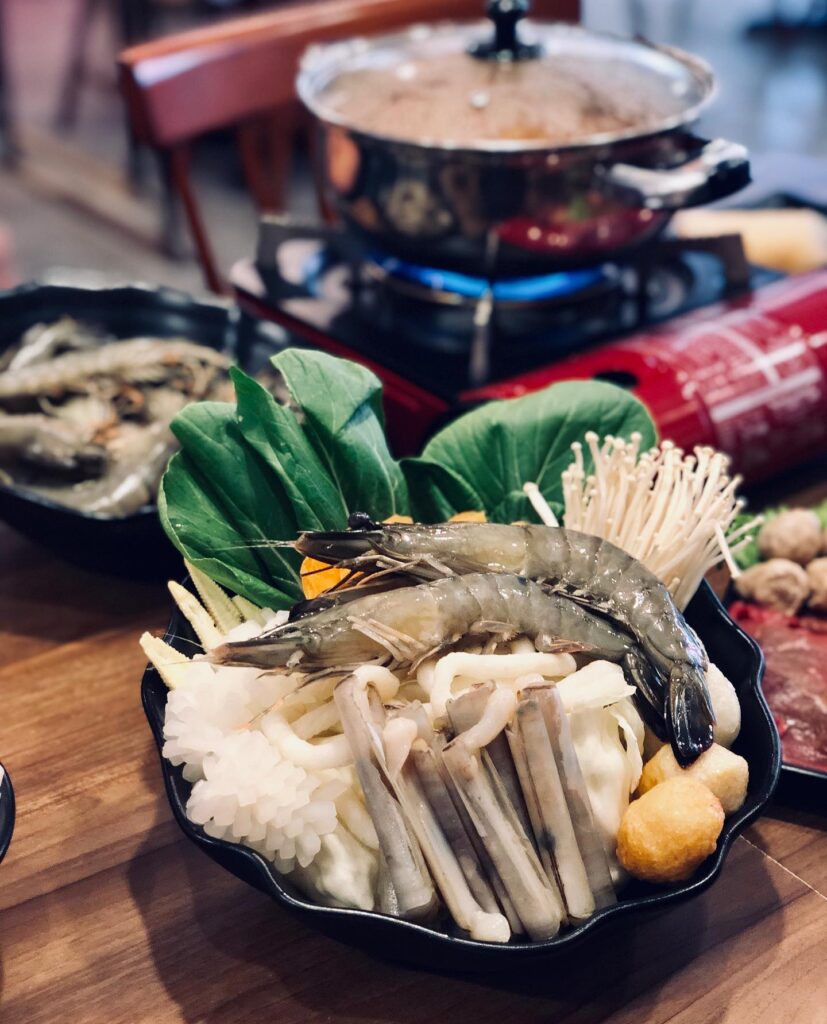 Other than being a super cute Instagram-worthy restaurant and one of the few pork-free Vietnamese restaurants available in Penang, this restaurant is also super affordable with beef and chicken pho options starting from as low as RM9.90.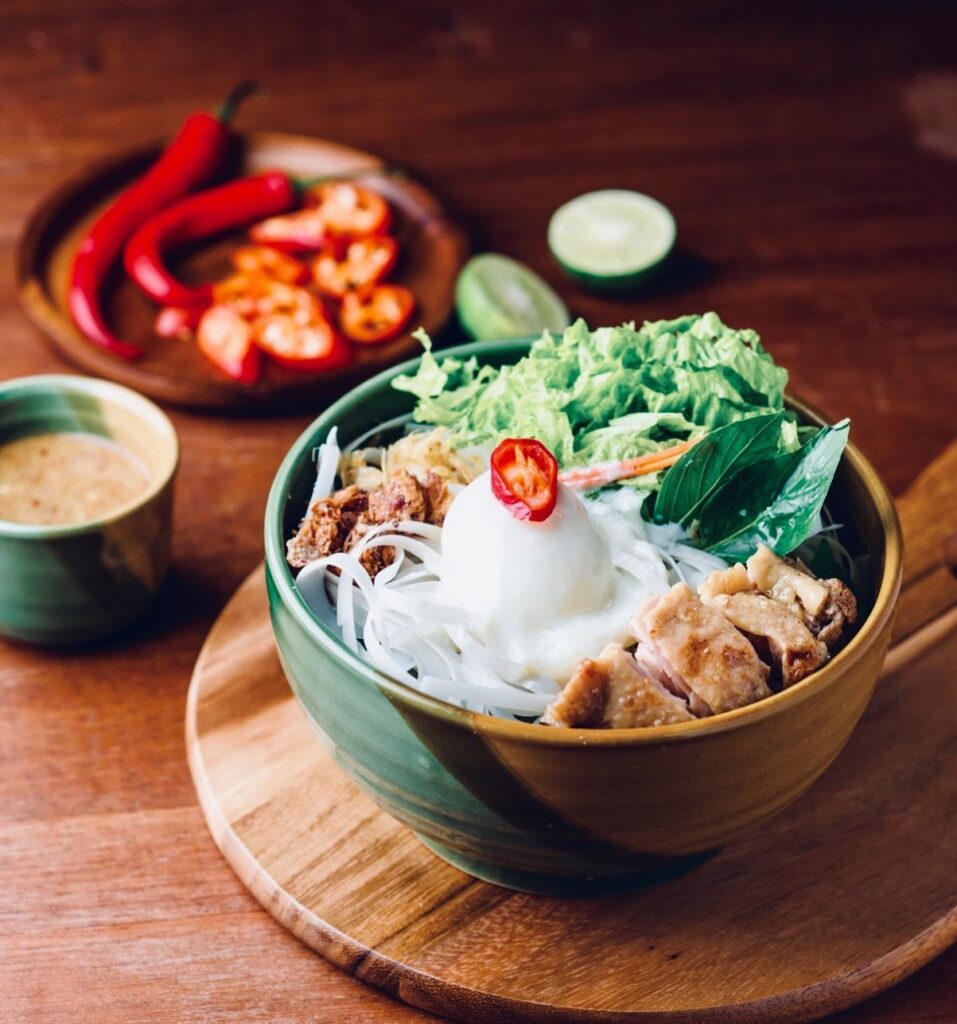 One of their must-try dishes is definitely their classic beef pho which features a super flavourful, clear broth that has been simmering for over 7 hours. Their signature Beef Pho Combo includes imported Australian beef slices, beef brisket slices and beef balls topped with coriander, spring onions, onions and bean sprouts.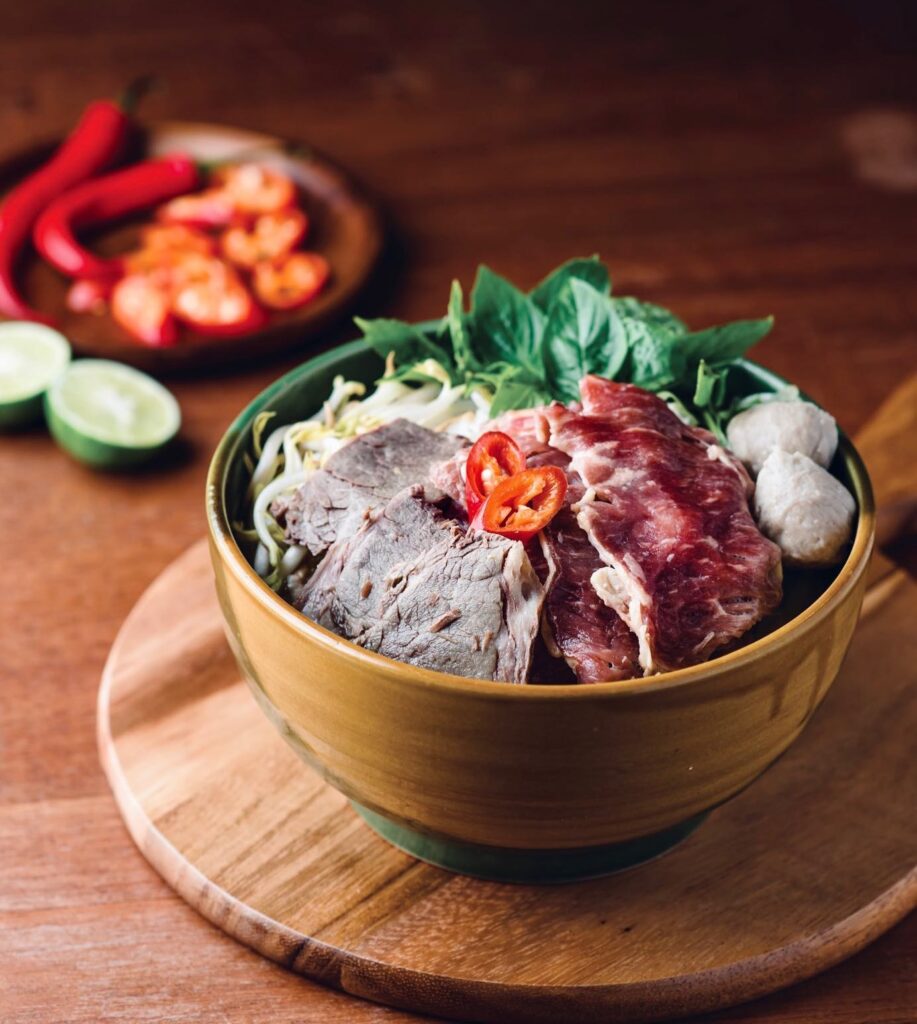 For those who prefer chicken, their chicken pho uses a different chicken-based broth that promises to deliver lip-smacking heartiness to customers.  If you want to be adventurous, try out their unique take of dry pho with pan fried chicken and poached egg which is definitely one-of-a-kind.
Classics are also available here, namely fresh spring rolls, filled with chicken, shrimp, rice vermicelli, bean sprouts, carrots, cucumbers and lettuce with a yummy peanut sauce. Or opt for their more unique crispy version, that is filled with minced chicken breast, wood ear fungus, rice vermicelli and fried garlic served with fish sauce.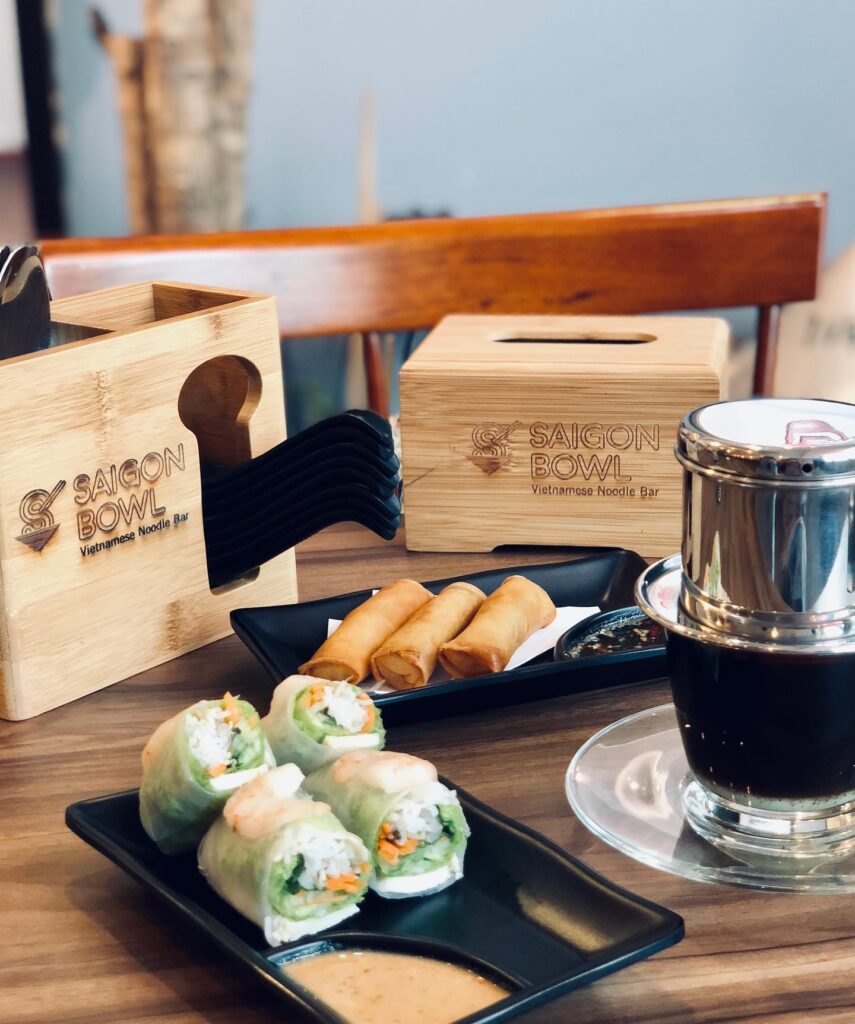 Indulge in some hearty, comfort food with their take on hotpot, which comes in beef, chicken or seafood options. Customers can also avoid sharing by ordering the personal hotspot or share the love with friends and family.
Fret not, Saigon Bowl also has a huge array of absolutely delicious drinks. Their hot Vietnamese drip coffee packs a delicious punch and is a must-try for coffee lovers, while they also have an iced coffee version for those looking to beat the heat. They also offer some amazing desserts, such as vanilla pudding served with palm sugar and dessert spring rolls, for those sweet tooth lovers.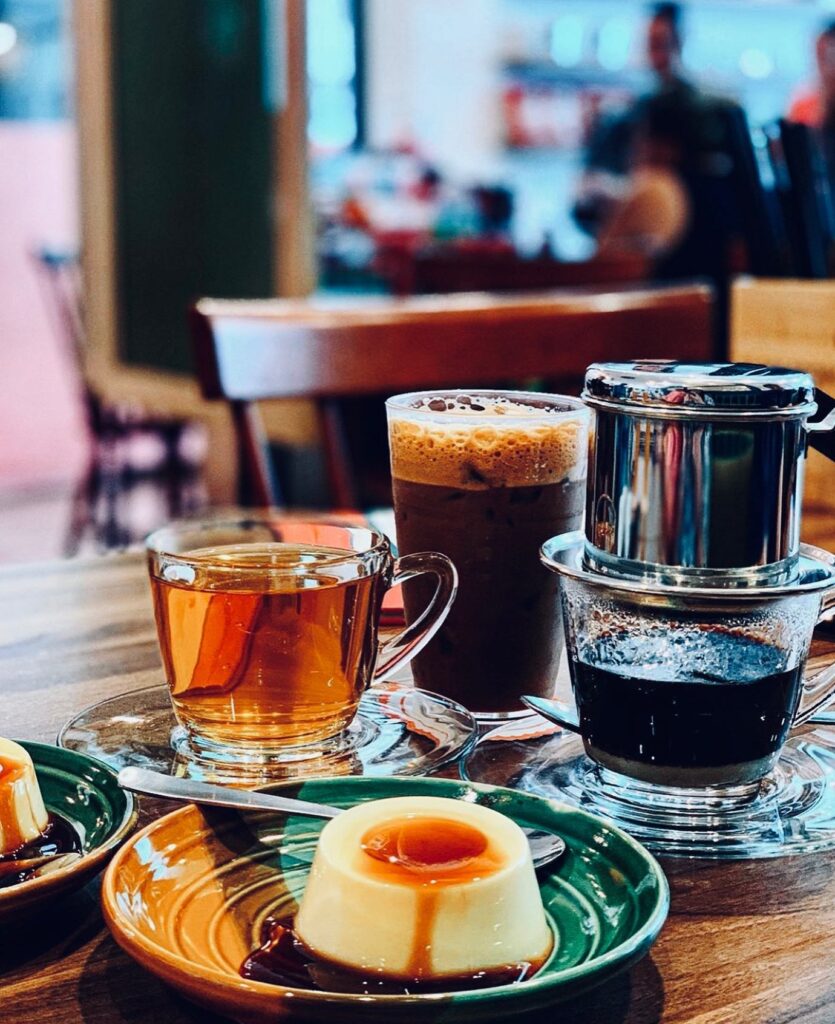 Explore everything on Saigon Bowl's extensive menu at their restaurant located at 20A&B, The Whiteaways Arcade and is open from 12pm to 10pm daily. For more information, visit their Facebook page at https://www.facebook.com/saigonbowlpg/.